Last Updated on February 27, 2020 by Ecorf
Whether you are like me, who is dying to live beside the sea, but just haven't gotten there yet, or if you are lucky enough to already be living by the beach, you might be in need for some home decor to reflect your beachy happy place.  
Not only are beach colors extraordinarily calming, they have a tranquil effect that can help you take that peaceful vacation feeling home with you.  The truth is, living at the beach is blissful as you'll get to behold gorgeous blue-green aquatic sight every second you get to spend there.
However, in your pursuit to take the shoreline home with you, given that you are on a budget or thinking of a specific aqua shades that the premixed paints at the local hardware store just aren't getting quite right. What colors do you mix to make Aqua?
Get the Perfect Aqua Shade for You
Aqua is generally thought of as the color that lies in between blue and green on the color wheel, with a little calm base than turquoise. Aqua is often a delicate mix of a white base, true blue additions, and little touches of yellow to get that soothing more blue than green shade.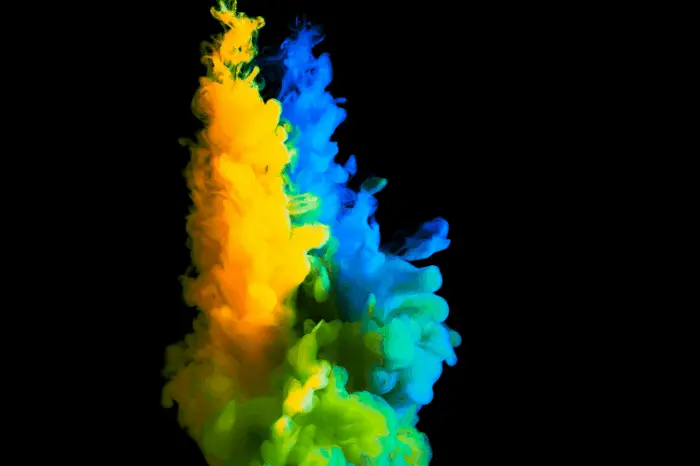 According to Hunker.com, they suggest using a titanium white base, with light Blue, and finishing up with Cadmium Yellow.  Use these simple steps until you are able to find the aqua of your dreams:
1. Start with a healthy amount of white base (if you are mixing shades, you'd want to make sure you have more than enough to finish your DIY, as recreating the shade will be tough!)
2. Mix in your blue color until you have something that looks like a less darker sky blue.  Make sure you mix evenly throughout your paint batch.
3. Finish up by adding in little bits of your yellow (kind of like you are folding in dry ingredients when you bake), in order to keep an eye on your shade and prevent it from going from blue-green to green-blue.  
4. Once you think you have the perfect Aqua shade, stop!  Walk away and maybe focus on something else. After some minutes, go back to your shade with a clear mind, and if you are still in love, make sure to test it on the surface you are intending to add a pop of color to. On doing that, make sure you display it in all kinds of light you have there.  
Whether you are looking to completely redesign, or just adding pops of color to freshen up a room, aqua is a great choice to modernize your home.  Tranquil and simple, this color is easy to obtain if you're picky about finding the perfect shade or trying to work within a budget. Just remember to be careful while mixing, and try to avoid adding too much of your yellowish shade, so as to have that aqua-themed beach vibes decorating your home in less than no time!