Last Updated on February 21, 2020 by Ecorf
Curtains have wide acclaim as one of the most significant elements in the interior decoration of a home. The unique colors and extra layer of protection they give make this assertion right. Yet, many homeowners find it hard to choose the traditional curtains. This is because of the limited access to sunlight.
Ideally, conventional curtains help to prevent external access into the interior of your home. For instance, an intruder cannot look through the window to have a view of your home décor. While this privacy measure is commendable, you may have to give it up for limited rays of sunlight that ought to brighten the room and keep it lively. Hence, there is a growing need for privacy curtains that let light in.
These curtains are a great way to bring privacy to your windows or rooms and restricting the curious stares and glances of outsiders. If you're considering this option, it is ideal that you look at the different privacy curtains that let light in, which you can find in the market.
Hanging Curtains
One of the first privacy-focused curtains you would find in the market is the hanging curtains. They are called hanging because they drop from the top. They are usually long and are instrumental in bringing in shades of light without compromising on the privacy of your home.
Ideally, these curtains are helpful when you need maximum privacy in your rooms with minimum exposure of light. Besides, they create both formal and informal looks to the interior of your home. Furthermore, the curtains are lengthy, which ensures that your windows and doors combine with it to keep it off prying eyes.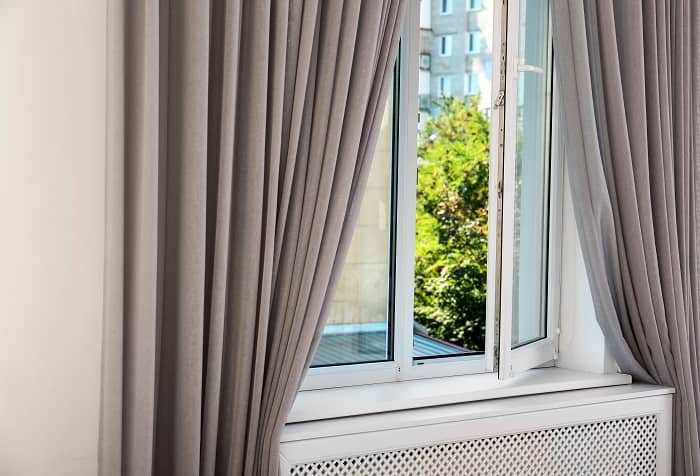 The rule to this is simple: the window tends to look larger than its original size when the length of the curtains is shorter than the height of the window. On the other hand, when you get hanging curtains that are the same size as the size of the window, then the curtains would add a classy color palette to the room.
Hence, homeowners are particular about choosing hanging curtains because of their versatility in adding more classy touches to the interior of your home.
Sheer Privacy Curtains
As the name denotes, these privacy curtains let light in without backing down on the privacy of your home. They are primarily designated for homeowners that love to enjoy natural light and maintaining privacy.
The first feature that makes it thrilling is the cheerful ambiance, which is better off than conventional privacy curtains. The mode of operation is to filter the sunlight that passes through the curtains. In that manner, they release soft, diffused version of sunlight into your home, while maintaining the privacy of your home's interior.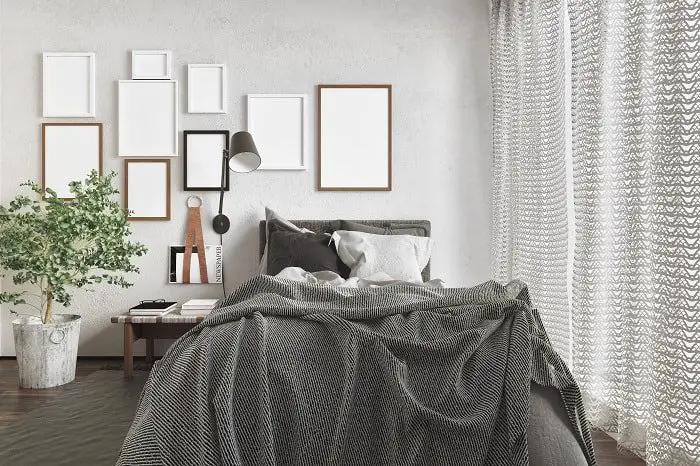 Also, sheer privacy curtains come in different colors that make them unique. These also create a feeling of warmth in the room. Despite the artificial, outdoorsy ambiance that comes with the curtains, these curtains also, use the neutral and flat variants to ensure you have an inviting atmosphere inside the rooms and maximum privacy from the outside.
On the other hand, homeowners may have to source for additional privacy curtains against peeking eyes at night. This is important because sheer privacy curtains are effective in preventing views during the day but do not provide maximum privacy at night.
If you're able to get a fabric that does the double duty of blocking visibility during the day and night, then it would be a nice way to boost the functions of sheer privacy curtains at night time.
Motorized Home Theatre Curtains
If you're looking for privacy curtains that let light in, then your choice should not be far from motorized home theatre curtains. These are effective than many other privacy-focused curtains because of the motorization and programming.
The idea behind this is to help homeowners in programming the curtains to function in specific manners. For instance, you can program your motorized home theatre curtains to shut in the evening. Interestingly, this is a good way to cut down on intrusion in your privacy, especially with the increased visibility during the evening time.
Hence, this method deployed by the curtain ensures that your home is safe from third-party intrusion even when you're not there. All you need do is to set the time/program the curtain and it would perform the desired action at the designated time.
Layered Curtains
In this instance, we are looking at privacy curtains that let in using window coverings like blind. Layered curtains are a great way to maximize the privacy of your home by regulating the amount of light that enters through your window. Aside from this option, the curtains also play a key role in covering your windows in a way that intruders would not be able to look in.
Besides, these blinds are attractive and come in different colors that accentuate the chic look they give to your room.
The rule for selecting layered curtains is to opt for color combinations and fabrics that would add a beautiful touch to your rooms and the overall interior of your home. You may want to go for burnt hues or pastels that add a deep contrast to your rooms. On the other hand, warmer hues are imperative in creating a calm and cozy atmosphere in your home.
Blackout Curtains
If you are not comfortable with the possible intrusion into your home, you may want to take the extra step of getting blackout curtains. They rank as one of the privacy curtains that let in because of their capability of blocking most rays of light that come into the room.
The light-blocking and energy-saving of these blackout curtains do not only help in tuning out unwanted light but also help in keeping your rooms warm during winter and heating it in the summer.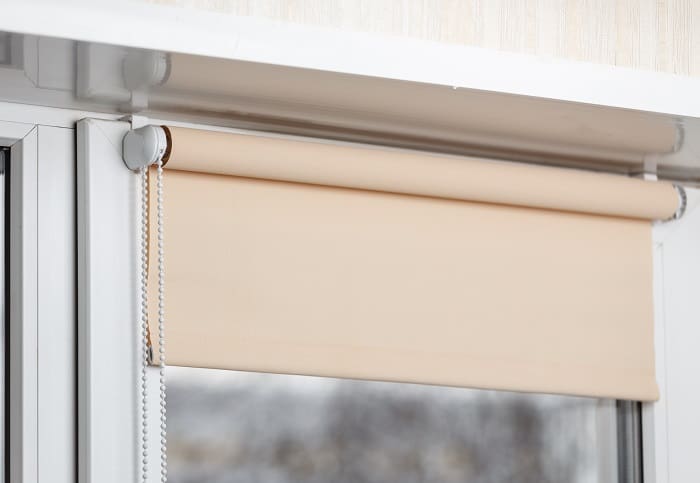 You also have a variety of options to choose from. For instance, you may want to go for the conventional blackout curtains that block unwarranted rays of light interfering with your privacy. You also have the option of choosing the bright, solid hues to create an intense ambiance.
Final Thoughts
Homeowners are constantly looking for extra layers of security to protect their homes from external incursion. Having privacy curtains that let light in is a good idea because they help in providing a degree of privacy in your home while keeping your room bright.
Which of the privacy curtains that let light in do you find interesting? We are waiting to have your thoughts.